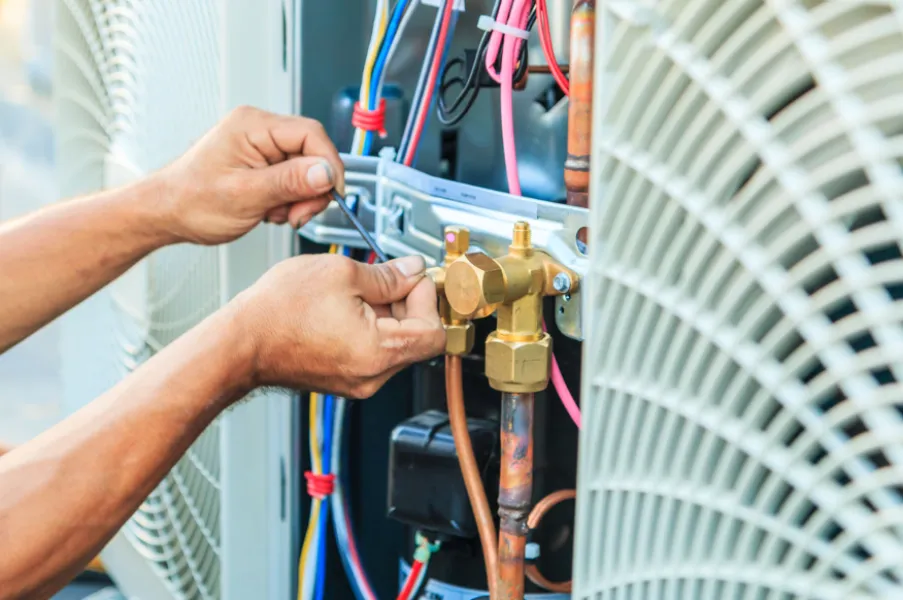 HVAC

Service
We work on all types of equipment related to HVAC. These are just some of the examples.
Air Distribution Systems
Air Handling Units
Chillers
Cold Storage
Server Room Units
Cooling Towers
Building Automated Control
Energy Recover Units
System Analysis
Data Center Operations
All MFG Rooftop Units
Split Systems of all sizes
VRF systems
Boilers
Variable Frequency Drives
Exhaust Systems
Electric Heaters, duct heaters
Water Source Heat pumps, including Geothermal Units VAV
PIU's, Fan Coil Units, PTAC's
Plate & Frame Heat Exchangers
Pumps & Motors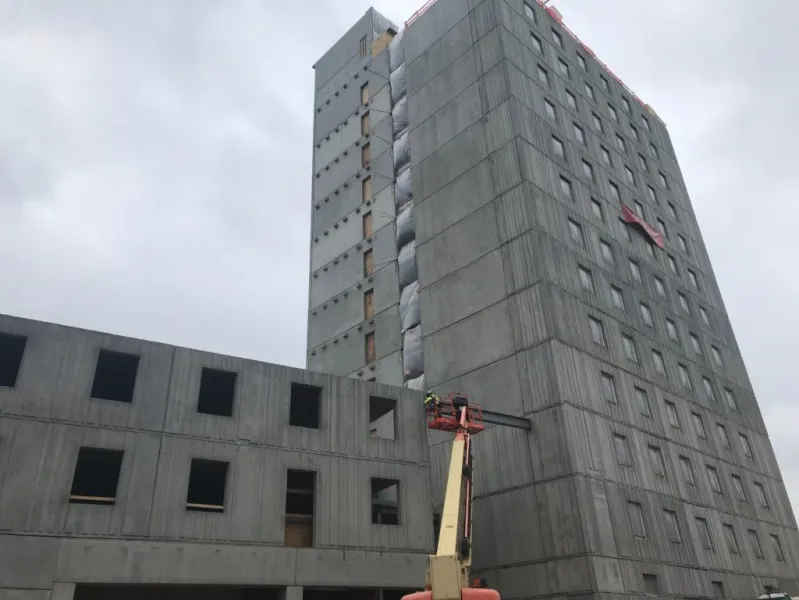 Maintenance Programs
At Sluss+Padgett, we understand that mechanical systems directly impact the profitability and productivity of your building. We train our technicians on all equipment manufacturers - bringing knowledge, safety, and experience to every service experience.
Our Maintenance Program allows you to budget a fixed cost to maintain your facility while providing you with equipment dependability during peak operation.
Our maintenance team will work diligently to keep your equipment in peak operating condition, minimizing equipment downtime.
The Sluss+Padgett Service team are trained to handle emergency repairs promptly and efficiently.
Our Maintenance Programs reduce your risk for costly repairs or the need for emergency equipment. We customize services for your unique needs and requirements. We will help you extend the equipment life, reduce downtime, and maintain efficiency on all your mechanical systems.
Refrigeration
Sluss+Padgett service technicians have the experience and dedication required to handle all your refrigeration service needs.
Our team of skilled service technicians will arrive promptly at your location and we will work diligently and tirelessly to install, repair, and optimize your system - providing long-lasting results.
At Sluss+Padgett, we know how crucial a reliable refrigeration system is to your business and we will resolve all your refrigeration concerns.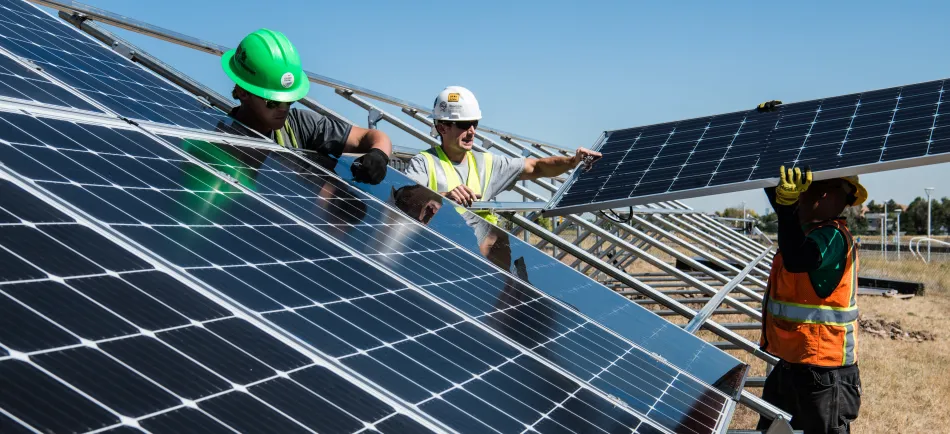 Energy Efficiency
Sluss+Padgett works closely with building owners, operators, and general contractors to recommend environmentally responsible strategies that can reduce a building's energy consumption.
We offer a complete facility assessment. Data will be used from your utility bills and bench-marked against facilities, the audit will be used to assess your site's energy performance. A complete analysis, diagnostic monitoring, and testing will be used for the energy modeling. Field measurements of mechanical systems and performance are some of the techniques utilized to make energy saving recommendations. The Sluss+Padgett services team will present a detailed cost savings analysis.
The integration of our energy saving recommendations happens at all stages of a facility's life cycle, this will allow you to maximize resources, preserve the environment, and protect your bottom line.
Sluss Padgett's team of professionals uses its knowledge of mechanical systems to recommend complete system upgrades. We will leverage all our capabilities to find innovative, quality mechanical solutions that will provide exceptional value to meet your specific needs.