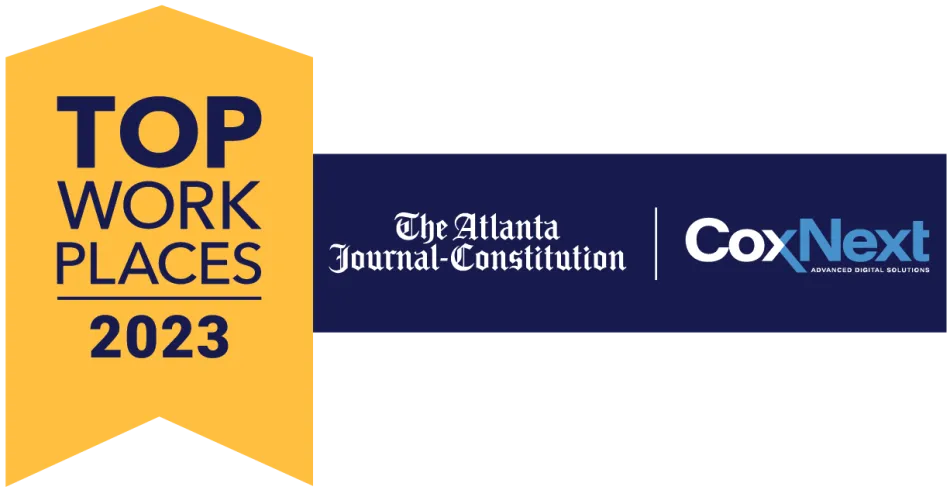 Sluss + Padgett named Top Workplace for 2023
Issued by the Atlanta Journal-Constitution
For the second year in a row, Sluss + Padgett has been named a Top Workplace in Atlanta! The award is based solely on the feedback of our employees. We are committed to building and retaining the best workforce possible by creating a comfortable environment to enrich lives.
Guided by Core Values
At Sluss + Padgett we subscribe to a set of core values that help guide how we work, play, and problem solve together. If these resonate for you, there just might be a role with your name on it.

We are guided by solid moral compasses
We stand for what is just and right, and hold ourselves to a high level of ethical standards. We are accountable for ourselves, our colleagues, our clients and our company. Every day, we take initiative - with integrity and courage - to make our company better.

We are eager and willing to help
We are committed to building an encouraging, caring, and supportive environment. We share a responsibility to support our team members and enrich their lives. We understand that communication starts by listening, understanding different perspectives, and caring about others' success.

We are stronger together
We believe in the power of working together. We build, support and encourage collaboration across teams & departments to solve complex issues. We leverage diverse talents, perspectives and resources that challenge and push us forward as we work together on similar goals. We support each other, the people we serve and the people who make our work possible in order to further our collective purpose.

We are passionate about learning
We are not afraid to make mistakes. We learn from others and from our challenges & successes. We are committed to continuous investments in the growth of our team members. We also ask our teams to actively take responsibility for their own self-development. We develop our people by providing an environment that fosters personal development and professional growth.

We believe in balance
We empower our employees in a work environment that is conducive to creating the optimal work/life balance. We hold ourselves accountable to the commitments we make inside (work) and outside (home) of the office. We believe that a healthy work-life balance helps to maintain physical & mental health, increases productivity, and leads to happier employees.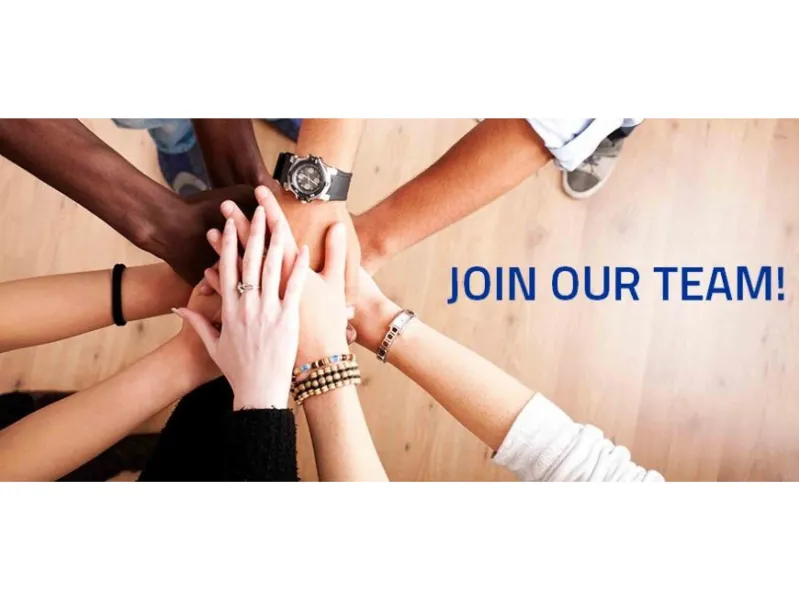 Are you ready for a new exciting career?
We've been looking for you!
What Our Employees Say
Great culture and environment. Great people who care about the work they perform, sense of accountability with all employees, great Work/Life Balance.

Director of Integration
Forward thinking family environment. Good Work/Life Balance, Owners are down-to-earth, Big Picture Planning Investment in their Employees.

Senior Cost Accountant
Best out there. Sluss & Padgett is truly a family company. You are not another number or work horse. very stable, and always willing to train.

Project Manager
Awesome company to work for. Family oriented and cares for the employee

Assistant Project Manager
Hands down one of the best companies I have ever had the privilege to work for. I have never worked for a company the promotes so much growth and development in their employees.

Project Administrator
A place that cares, no micro-management, appreciative of what you bring to the company, women empowered opportunities to grow in the path you choose, work/life balance is a core value and they take it seriously, truly strive to enrich the lives of others.

Marketing Administrator
Starting my 24th year with the company. Opportunities for advancement. I started out as a sheet- metal apprentice advanced through the field into the office and now General Superintendent over the 20+ Field supers we have employed here. The company continues to grow every year with growth there is opportunities in Construction & Engineering, Commercial Service , Controls & Startup, and Plumbing.

General Superintendent
This is a growing company engaged in developing a sustainable strategy to leave a lasting legacy engulfed in goals beyond simple profits into corporate social responsibility. Ownership truly cares in delivery a consistent positive experience to all partners of the business. This company truly understands that its people and culture drive the results and that is evident throughout the decision- making process.

Anonymous Employee